Social science master's programme & admission
Information about admission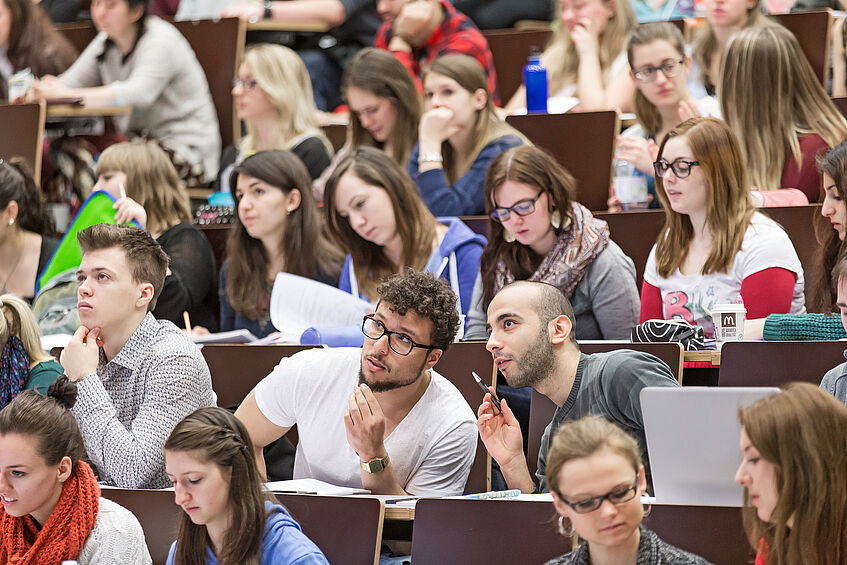 Information about admission
The departments at the Faculty of Social Sciences offer a range of different master's programmes in German and English. On this page, you will find brief descriptions of the individual master's programmes.
Where equivalence exists in principle, additional courses and examinations corresponding to no more than 30 ECTS credits may be prescribed for full equivalence. These examinations are determined during the admission procedure and must be completed in the course of the master's programme. Contact your StudiesServiceUnit/Department for information about any additional course and examinations to be completed.
Social science master's programmes in detail:
Global Demography
Language of instruction: English
The principal aim of the master's programme in Global Demography at the University of Vienna is to give students a strong scientific grounding in the analysis and forecasting of demographic developments across the globe – in particular, fertility, mortality and migration trends. Guided by leading experts in the field, students will be given the opportunity to explore the multidimensional ramifications and implications of demographic change on economic, social, and environmental issues. Students of the master's programme must provide evidence of English language proficiency corresponding to level B2 of the Common European Framework of Reference for Languages.
General information about the master's programme in Communication Science can be found on the Teaching Affairs and Student Services website.